Myo Bankside
Bankside offices: serviced space, sustainable community
Myo Bankside occupies a striking ten floor building at The Forge, Landsec's first net-zero carbon development. A couple of minutes from the river, and immersed in the ebb and flow of Bankside, there are meetings suites, a top-floor lounge, delightful terraces and a peaceful courtyard.
Download your Myo Bankside offices brochure
Please provide the details below.
Impactful offices, low impact building
The building has been constructed using innovative modular techniques, helping it exceed high sustainability targets. This conscientious ethos is upheld inside through light, airy spaces and copious, embedded greenery. It all adds up to a unique, comfortable and sustainable working environment.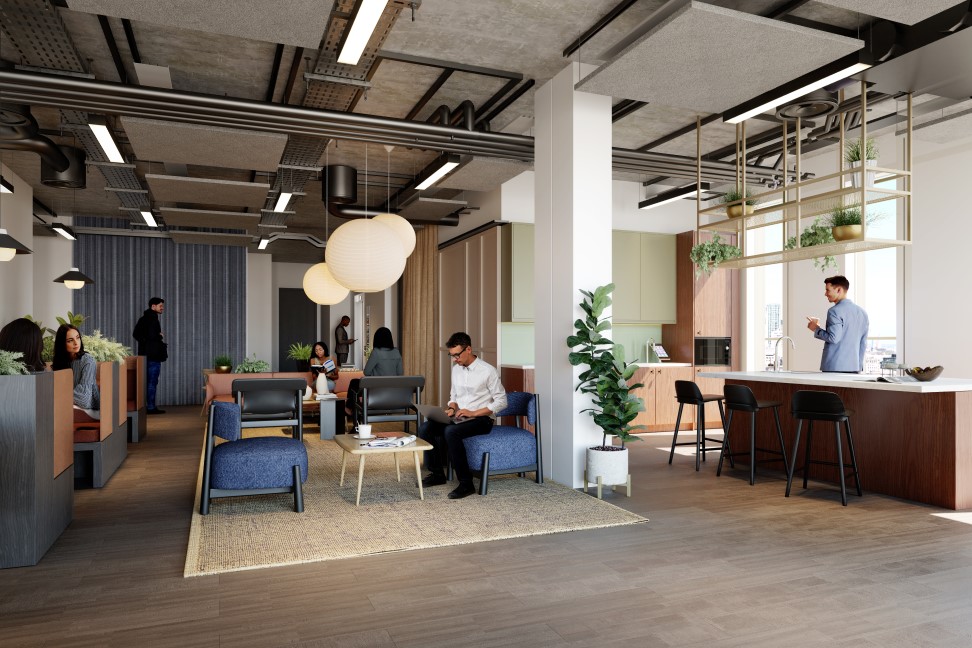 Comfortable collaboration
As well as the spacious, biodiverse terrace, members can also make use of a wide range of beautifully furnished, versatile spaces for focusing, collaborating and recharging.
Every office floor features soft seating, communal tables and private booths.
The buzz of Bankside
Nestled on the south side of the Thames, Bankside is known as one of the best places to work in London for its eclectic food and drink offerings, brimming with energy and flavour.
Borough Yards and Flat Iron Square are prime examples, while the river is the perfect setting for a lunchtime bite in the sun.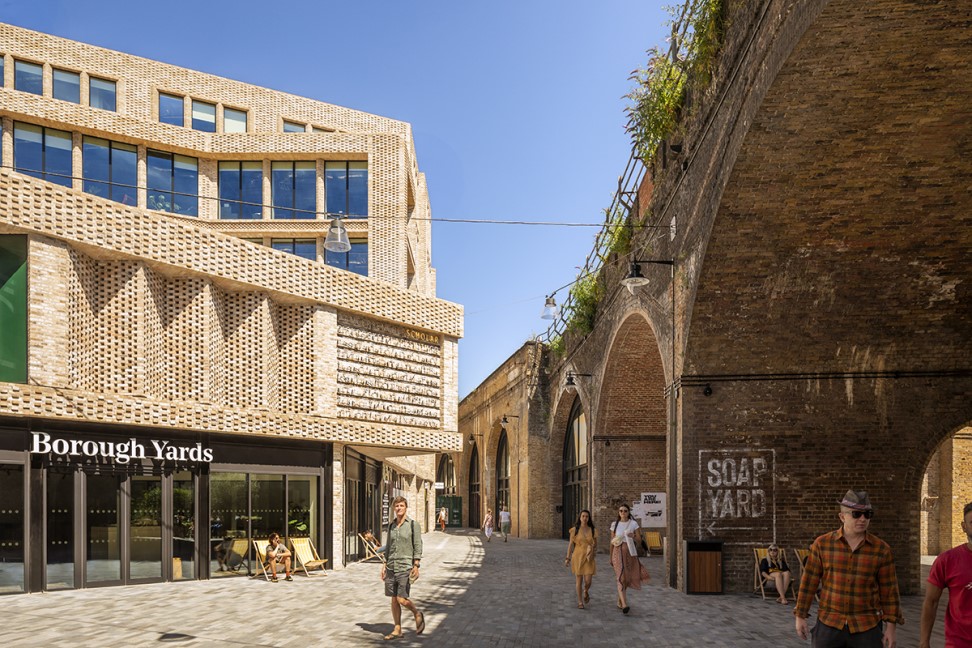 Riverside connections
Myo Bankside offices are a quick two-minute hop from Bankside Ferry Port, which will take you anywhere along the Thames.
Meanwhile, London Bridge, Mansion House, Borough and Southwark are all between 10 and 15 minutes' away – with London Bridge offering excellent connections out of London.
Myo Bankside, The Forge, 133 Park Street, SE1 9EA
What are the benefits of our serviced offices in Bankside?
Thoughtfully designed offices and flexible meeting rooms are enough to elevate any workplace — and workforce too, for that matter. Browse a list of benefits included in our Bankside offices to rent below:
Your very own space
The design of Myo's offices in Bankside reflects the recent popularity of collaborative working. However, our offices also accommodate private working styles with enclosed offices that can be easily customised to channel your brand, working style, and unique business needs.
Short simple lease
We make it our mission to provide rentable office space in a way that is as easy as possible for businesses in London. Unlike other offices near Bankside, our workspaces have simple, short-term leases with an all-inclusive price plan to make the move-in process as hassle-free as possible.
Boutique concierge
Another benefit of renting a Myo office in Bankside is its boutique concierge service. This personal, hospitality-style service is provided by a polite, discreet, and consistent team that understands the value of a serviced office.
Meeting rooms
Our offices to let in Bankside come with an impressive range of high specification, bookable meeting rooms and event spaces to hire whenever your business needs them.
Sustainable Refreshments
Your team can't run on water alone. That's why, at our serviced offices in Bankside, we provide complimentary tea and coffee from carefully-selected sustainable suppliers to keep you and your business up and running.
Quality events & enriching classes
Lastly, we even offer the businesses in our Bankside offices a specially-curated programme of well-being, cultural, and networking events to enrich their workplace experience even further.
Safe cycle storage
If you ride a bike or scooter to work, our offices to rent in Bankside have more than enough storage to keep your ride home dry, safe, and secure until you are ready to use it again. We also have an impressive range of other facilities to make a trip to the office as enjoyable and convenient as possible, from hot, clean showers to a complimentary towel service.
Office access around the clock
At Myo, we know that a workday doesn't always run from 9-5. Perhaps a fast-approaching deadline requires a late-night team effort to get a project over the line. Or maybe a hybrid working policy requires in-office space for employees to focus during hours that best suit them. Whatever the
reason, our Bankside offices to rent in offer 24/7 access and security.
Super-fast internet
Now more than ever, connectivity is a core factor in determining business success. So, when your business moves into our Bankside offices, you won't have to worry about poor Wi-Fi slowing you down. Everyone who works from an Myo office is able to enjoy dedicated, super-fast connectivity from day one.