SHARE
If 2020 taught us anything it's that the office has genuine competition – working from home. But wherever you're working, the design and fit out of your workspace has a huge impact on your health.
Our comfy and cosy home spaces may now be places where we work, allowing us to roll out of bed in the morning, stick on some jogging bottoms (with a shirt) and get going. However, as we've found ourselves restricted to home for the past year (and then some) we've become much more grateful for our office space as a separate entity – a place that allows us to differentiate our personal and professional lives.
For many people, as working from home became permanent, our patience with our home working environment waned. For the majority, our homes are not set up as a working space. In fact, two-fifths of Britons would now prioritise space for a home office if they were searching for a new property, according to the Home Builders Federation's New Homes Customer Satisfaction Survey.
Our love of open plan living has meant that many of us don't have the luxury of a separate office away from flatmates, pets and children. Our living spaces are not always the light, bright and quiet spaces we wish they were.
Worse still, our temporary workspaces might be having negative effects on our health and wellbeing. Chairs with inadequate back support, desks with inadequate forearm support, and laptop screens below eye level are a common problem in home workplaces. All of these issues have been linked to back pain, repetitive strain injuries and posture-related problems, and that's just the start.
Many elements of homeworking have proven not to be ideal. But, even as many of us return to offices more regularly, many office workplaces in the UK are still not optimal. The simplest offices meet our basic needs – warmth, water, security and safety, but they don't enhance employee health and wellbeing.
At Myo, we call these the 'brilliant basics', but by meeting the WELL Building Standard, we take our workplaces a giant leap forward.
Backed by the latest scientific research, WELL includes strategies that aim to advance health by setting performance standards for design interventions, operational protocols and policies and a commitment to fostering a culture of health and wellbeing. It provides a framework to demarcate office space that doesn't just meet these requirements, but implements the very latest innovations to provide a space which encourages good health, happiness and productivity for those who work there.
Myo Liverpool Street has achieved pre-certified Gold WELL accreditation and is on track to reach certified Gold, but what exactly does that mean?
We spoke to Ann Marie Aguilar Senior Vice President, EMEA at International WELL Building to find out more
What inspired the WELL Building Standard and why does it exist?
It all comes down to people. As we've gained a greater understanding of the ways that buildings can shape our habits and choices, regulate our sleep-wake cycle and drive us toward healthier choices, it has become imperative to look more closely at how we can utilise our buildings to support and improve human health and help people thrive.
In our rapidly changing world, the organisations that will be successful in this effort will consistently put people first, prioritising the needs of their workforce, stakeholders and communities to more closely align profit with purpose. The WELL Building Standard was developed with this in mind and helps organisations create spaces that support enhanced human health and wellbeing.
What is your ultimate goal?
At IWBI, our mission is to enable a global culture of health through our people first approach to buildings, organisations and communities. We do this using our WELL Building Standard (WELL), a roadmap for creating and certifying spaces that advance human health and wellbeing. Developed over ten years and backed by the latest scientific research, WELL sets pathways for accomplishing health-first factors that help every one of us to do our best work and be our best selves by supporting our physical and mental health across ten core concepts. Rigorous performance standards for design interventions, operational protocols and company-wide practices are verified by a third party. WELL works at any scale, from a single interior space to an entire organisation.
Through evidence-based health-focused solutions and strategies offered by WELL, we're striving to support organisations in attracting top talent, raising productivity, cultivating long-term resilience, and improving ESG performance; getting back to business during these pandemic times through our WELL Health-Safety Rating; becoming more knowledgeable about how we can use our places and spaces to make us safer and healthier; and adding important professional credentials for career advancement through the WELL AP.
How many projects are part of WELL?
One of the most striking barometers of our impact is the rapid growth of our global movement that is helping to transform the health and wellbeing of thousands of people, communities and organisations around the world.
More than 230 WELL Faculty members and 16,500+ WELL APs and registrants across 100 countries are currently supporting WELL programmes.
More than 1.6 billion square feet are enrolled in WELL offerings – registering more than 2 million square feet a day.
Are there any buildings that are part of the standard which you think particularly excel?
We're excited about every single WELL project for its ability to deliver health and wellbeing benefits to the people who live, work and learn inside. There are several WELL projects around the world that serve to inspire and demonstrate the power of integrating health-focused strategies that lead to healthier lifestyles.
We're extremely excited about the potential for how learning spaces can play a leading role in supporting student health and wellbeing. The first two projects to achieve WELL Certification within the education sector demonstrate the opportunity to position schools to both protect and improve the health of kids, teachers and administrators. The preschool, Untitled No. 1, is a nature-based early education center in Santa Monica, California. At the university level, Chou Hall, is an academic building on UC Berkeley's Haas School of Business campus and is devoted entirely to student learning and interaction. The building includes classrooms, meeting spaces, the Spieker Forum event space and a cafe for both students and teachers to utilise and collaborate in. Both projects are illustrative of what it means to deliver preventative health-promoting strategies through building design.
Movement and Community are new to the latest version of the WELL concepts, why are these important?
WELL's holistic approach to wellbeing integrates design features with improvements to operational and policy protocols. Strategies address performance metrics such as air and water quality, acoustics and lighting, as well as how the environment can promote physical activity and healthy eating alongside organisational policies that benefit our cognitive health and sense of community.
Movement is intricately connected to all aspects of daily life and through WELL features we've sought to reduce sedentary lifestyles and promote physical activity in everyday life. Movement strategies focus on environmental design, policies and programmes to ensure that these opportunities are integrated into the fabric of our culture, buildings and communities.
We believe that promoting community wellbeing must begin with supporting the fundamental factors that influence individual and collective health. The Community concept supports access to essential health services, and helps build a culture of health to accommodate the needs of diverse populations and establish an inclusive, engaged community. In addition to inclusive health-promoting policies and programmes, design plays a critical role in addressing the physical determinants of health and making buildings accessible and safe for all. By enabling all individuals to access, participate and thrive within a space, we can build a foundation for truly equitable, diverse and healthy communities.

What do you think might be the next important new criteria in office design for wellbeing and productivity?
In light of the current global public health crisis, we believe that offices will continue to serve as the cultural glue that binds organisations together. The workplace must be fit out to serve the needs of companies to bring their teams together in support of productivity, innovation and collaboration, while instilling confidence in those who frequent the building that the spaces are being managed with their health top of mind.
Developed in response to the COVID-19 pandemic, the WELL Health-Safety Rating has far-reaching applicability for supporting the ongoing health and safety needs of people in a given space, during both normal operating periods and in times of emergencies. As public awareness of the ways that buildings can affect our health grows, populations will be motivated to demand healthier features in their offices as fundamental to long-term business success.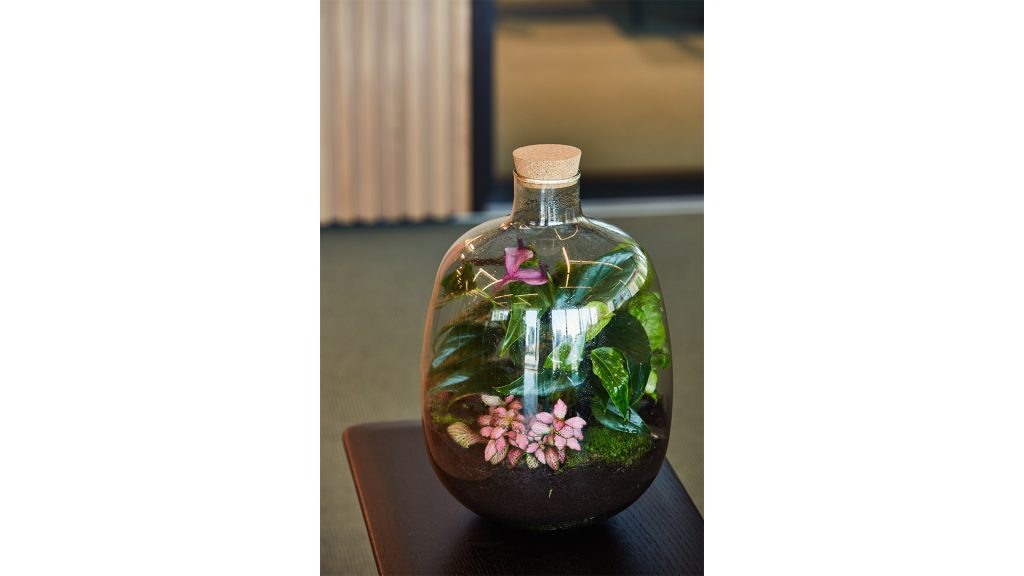 What is the most important thing for workers who inhabit WELL Certified spaces to know about WELL?
One of the most powerful elements of building and space design is the opportunity to impact and improve the health and wellbeing of people. From our changing views and exposure to nature, to how our food is produced and packaged, and how we get around within offices, our physical and social environment has a huge impact on our health.
Through investments in thoughtful construction, design and organisational policy choices, employers themselves can be ambassadors for public health to the benefit of the workers inside, a mission that we wholeheartedly believe in.